Easy Steps to your Successful Supplemental Income Business
Posted by William Ribblett.
Jan 29, 2019
Hi Everyone!
I'm William Ribblett, known to my friends as "Bill". I have had an outstanding life which some have considered tough, or hard, but I have loved almost every moment, every event and almost every person I have met.
I grew up in poverty. Born in 1942, I lived through the war years of the 40's and early 50's, the Eisenhower 50's in some foster homes, the Woodstock and "hippy" years of the 60's and early 70's which were my education years, and my work years of 1965-2015. So needless to say I have a lot of experiences to draw from.
I retired from my Education career in March 2015, having a few health problems that got me a new start in life from freeing up my blood-flow, first with a stint and then with a 5 artery bypass operation.
Throughout my learning, earning and now my yearning years, I have had the benefit of people around me who have made every day a great day. My wife, my five children, and my relatives made me realize the value of true friendships. I have a new family who has added to my abundant life and improved my lifestyle. Take a look: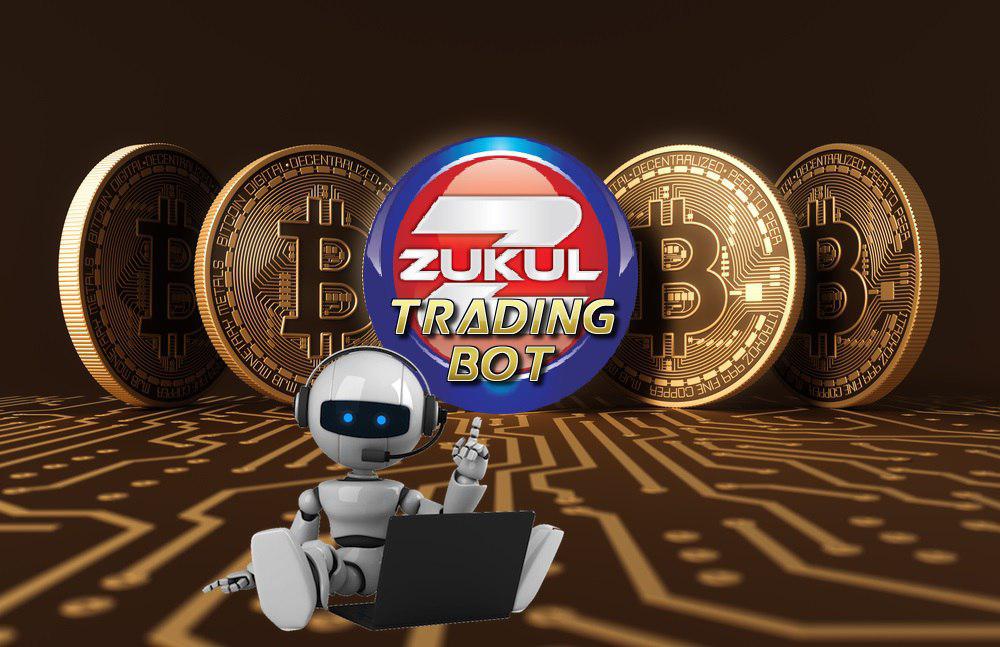 Yep, that's us-Zukul. Zukul is an easy to use, powerful marketing suite, an affiliate marketing and cryptocurrency investing suite and a binary options platform as well as an MLM affiliate program.
Zukul will soon be a one-of-a-kind arbitrage, crypto-trading and mining platform. So,
if you are selling products online, Zukul is for you
.
If you want to invest in trading fiat to crypto, crypto-to-crypto, buy gold, or trade in binary options, Zukul is for you.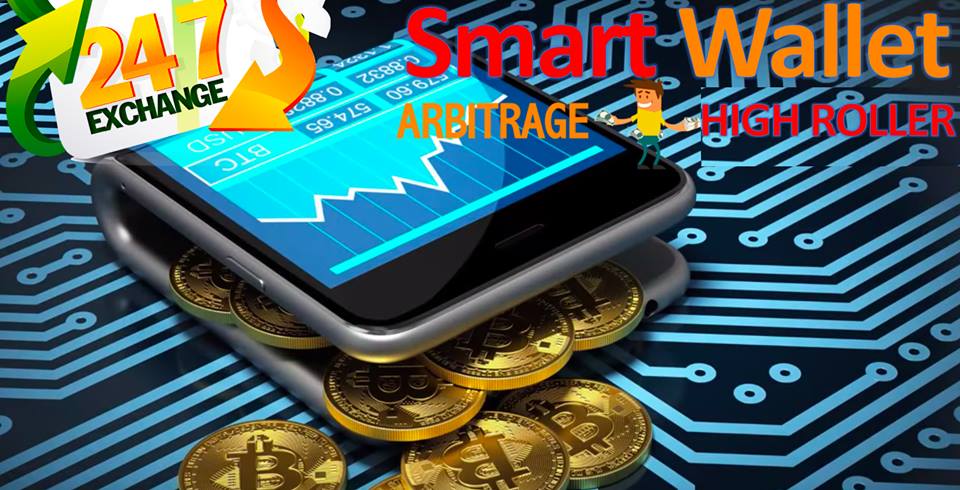 In this post I would like to show you how you can start a small online business for yourself and finally live the abundant life that you deserve.
START SMALL
1. Join the family of Zukul for free to look around, or become an affiliate for a payment of $15 per year! (
I recommend affiliate status
). This gets you access as an affiliate where you can net 4 levels of commissions.
_______________________________________________________________________________
Affiliate Package gives you access to following features:
Affiliate Marketing tools

Compensation Plan

Direct and Downline Dashboards

Leads Management

Autoresponder

Landing page creator

Customized Capture Pages

Earnings Dashboards and Graphs

Marketing Traning and much more...
It is summarized here in this 8 minute video
https://youtu.be/p29sc4CLWZo​
.
and/OR
2. You can register in the "Zukul Automatic trading robot" for a fee of $10 per month (
it is 10 units of your fiat converted to BTC-to address those who don't use USD as their fiat currency)
. You pay the fee in BTC. The $10 package allows you to invest up to $300 (units) to make unlimited results. Register here. Click here. You can pay the anual affiliate fee and the robot monthly fee on this site after you register the form will show both.
Here's a glimpse of my 25 robots and see the results so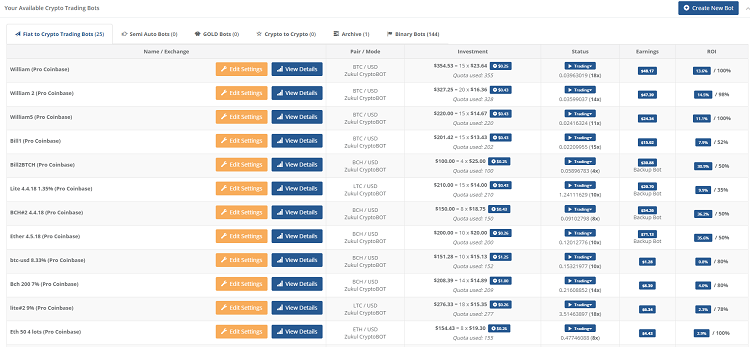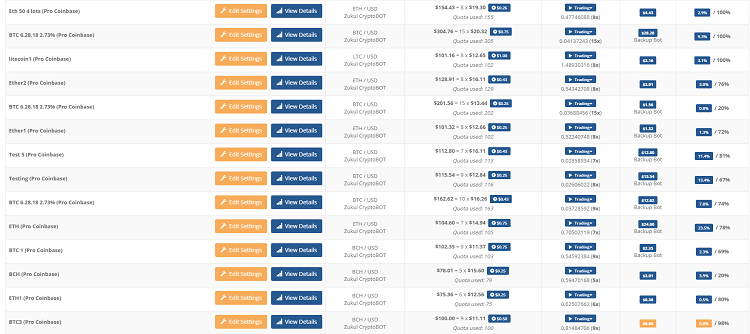 As you can see all are in profit.
3. You can ignore Zukul offerings and just
purchase your own robot
we made to allow those who want to Trade Options in Currency, crypto-crypto currency, commodities like gold silver and oil, and selected stocks to begin trading. Here is the link to purchase use of a robot for up to $1,500 trading ability. Here is a link to see the "My Crypto Trading Robot"*
http://bit.ly/2FEtoZ7
. The robot is easy to set up. See how here.
https://youtu.be/bdhMj99fTiU
*Note:
My Crypto Trading Bot - Cryptocurrency trading for everyone Up to $1500 total trading amount Up to 20 bots at once
Our trading bots can be used by both people with no trading experience at all, as well as by experienced traders
Set up your bots in a matter of minutes and forget about them while they trade for you around the clock
We work with a variety of well known FIAT-to-Crypto and Crypto-to-Crypto Exchanges
I make a nice supplemental Retirement income with what I know and I am glad to help anyone get started on their roads to success.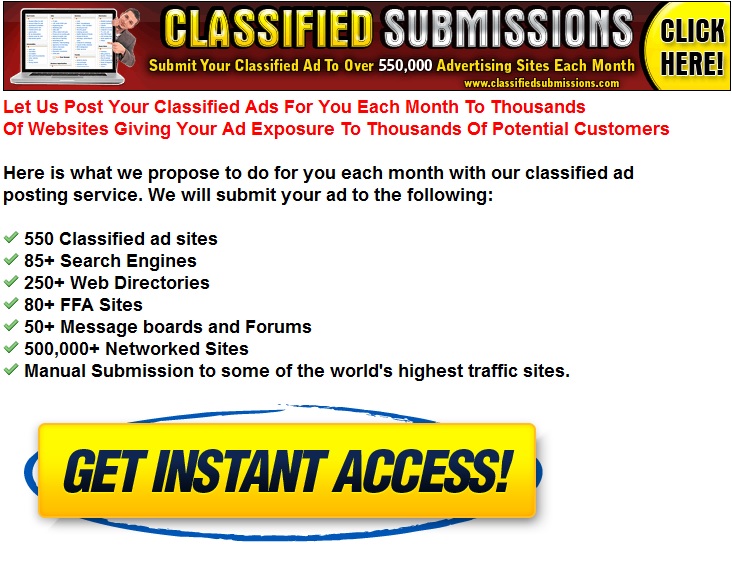 ---
---